These pictures when taken during my niece's ballet performance of the Nutcracker. She was wonderful! I've never seen her dance before on stage, and she had a few impressive solo performances. My brother (her dad) got us front row seats--he was very proud of course-he was smiling during the whole show-very proud daddy. No pictures were allowed during, so all I have are before and after shots!

The stage: As you can see we got to sit by the orchestra. Interesting bunch of people. There was a woman there playing the trombone who left puddles of spit under her chair--she kept on "draining" her instrument. I then noticed other puddles from more the the wind instrument section. Lovely. My mother was quite entertained by the guy who played the triangle. (You had to be there to fully understand.)




Waiting for it to begin:




Our ballerina: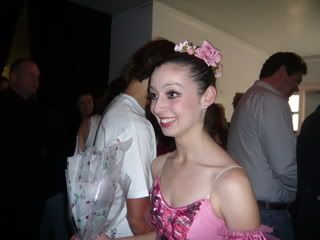 Anyone spot the proud dad?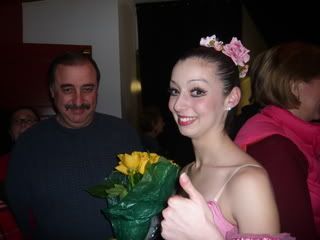 Getting some fresh air outside. Damn those chairs after a couple of hours of ballet viewing got mighty hard. My butt hurt, I cannot lie.